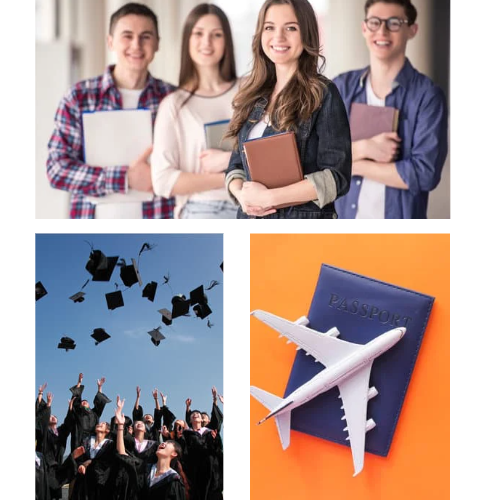 We are a visa consultancy firm that helps you achieve your dream of studying, working or living abroad. We have a team of experienced and qualified consultants who can guide you through the entire process of applying for a visa, from choosing the right destination and course to preparing the required documents and submitting the application.
We also provide post-visa services such as travel arrangements, accommodation and orientation. We have helped thousands of clients from different backgrounds and countries to successfully obtain their visas and fulfill their aspirations. We are passionate about what we do and we are committed to providing you with the best service possible. Contact us today and let us help you make your dreams come true!
We Encompass a Very Simple Goal
We are building the global citizens of tomorrow
Are you a student who dreams of studying abroad? Do you want to explore new cultures, learn new skills, and expand your horizons? If so, you might be interested in our free career counselling service. We are a team of experienced and qualified counsellors who can help you find the best study abroad options for your goals, interests, and budget.
We can also guide you through the application process, visa requirements, scholarships, and more. Whether you want to study in Europe, Asia, America, or anywhere else in the world, we can help you make it happen. Contact us today and book your free career counselling session.